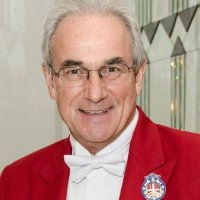 I had a wonderful evening at the concert of The Little Chamber Orchestra in Porchester Hall. The organisers (Jade Green Events) promised it would be a 'magical and enchanting' experience and it was, in all respects, from the welcome drinks to the after-show canapés and the quality of the sublime music performed by highly talented players.
Richard Birtchnell, guest

What can we say?
You and the team were amazing. The organisation was faultless and everyone had a great day, even though some only realised this the day after!
What a lovely touch to get people drinks when they came in – it gave such a special feel to the event – thank you.
The sign posting was awesome, the medics spot on, the food very welcome and expertly cooked and everyone had a smile on their faces.
We can't wait to start talking about next year.
Thank you
Hugo, Mike and Jez
(AON Benfield, in relation to Classic Tours)

I have worked with Jade on an art project for the Meet the Artist initiative, which promotes the convergence of different forms of art and up and coming artists. The organization, although successful in terms of its artistic content, faced some financial issues. Thanks to Jade's effort and solid network, the organization managed to reduce its operational cost by 26% and increase its revenue by 38%. Jade was particularly successful at creating exclusivity at low cost, hence increasing the quality of the offering while decreasing the expense, compared with previous Meet the Artist events. I appreciated Jade's holistic approach to the organization of events; she was striving for building a coherent experience for the audience in every detail, which played a central role in the success of the event. Finally, her extensive knowledge of the arts and the culture business facilitated a lot the communication with all stakeholders.
Guilhem Maffre-Bauge
Partner and Founder, Meet the Artist – Intimate Concerts

I have found the Jade Green Events team to be calm and very pleasant to work with. They have a very efficient reply system ensuring that all sides to any event great or small is covered for their clients. I have worked closely with Jade and her team on various events and I must say I haven't come across event organizers that come close to the Jade Green Events team. Impossible doesn't exists. Thanking you immensely for your involvement at the STITCH LONDON show & the O2 London tour dates... PLUS MORE 🙂
Mr D Vincent aka Mega Man


As a late starter to the MOBO Awards project, Jade was incredibly supportive in helping me adapt to my new role and instantly made me feel part of the team. Her impressive organisational skills, professionalism and ability to control challenging situations were admirable and I feel honoured to have worked with and learned from such a talented and experienced individual. It was a pleasure reporting to Jade and I hope that I will get the opportunity to do so again.
Tanya Godbeer
Event Coordinator

Jade and her team delivered a strong line-up for our event Stitch which offered varied musical genres throughout the two day event. They were highly personable and professional and when needed very reactive. Overall they delivered a great level of service to our business.

"Jade was really supportive throughout the process of organising our event, from the meetings before the event to the on-the-day team. Jade was great to work with and would recommend for future projects."
Amy Holland
B Sky B/Formula One App Launch

Jade was an absolute pleasure to work with when helping me to organise an event at Kettner's. This was a 100 person strong Bauer Media work party and was planned and implemented seamlessly. Jade helped me at every step of the way with all my weird and wonderful requests, from drinks to advising where to place all the equipment required and always punctual when responding. She was on-hand for every request and query that I had. I would recommend Jade for your event needs!
Laura Dye
Senior Trading Executive at Grazia & More! Magazine/Bauer Media

Jade is a great motivator of people being personable, objective and hardworking
Ernie Barrett
Company Chairman at Telephony Limited

I have worked with Jade on a couple of projects now and each time she has shown such professionalism and organisational skills and is able to bring the entire team together. As someone who is new to the events industry, she has taught me a lot and I have been grateful for the opportunities she has given me. I very much look forward to working with Jade again; it has been a pleasure so far.
Lianne Harrison
PA to Head of Corporate & External Affairs

Jade is an excellent worker who has very creative ideas to bring to the table. She is reliable and works to specific deadlines keeping the client involved and up to date in the process.
We and our guests are always happy with the end results.
Whatever event you are planning for 2013 i would recommend and suggest you contact Jade to take care of all aspects of it.
Deborah St Louis
Owner, Fashions Finest

I have known Jade for the past year while she worked as event manager at the Digital Shoreditch Festival.
Always impressed by both Jade's attitude and performance with regards to her work, it is with great pleasure that I write this recommendation. Her interpersonal and communication skills have allowed her to develop good working relationships with both clients and colleagues.
Jade is an excellent event manager with attention to detail, nothing is ever too much to take on. Her fantastic attitude to the tasks at hand makes it easy to leave Jade to her own devices and let her manage any event. Jade is also a wonderful person as she is personable and really cares for both client and those she works with.
I hope to work with her again in future and certainly would recommend her to any future employer. She is pro-active with great cross sector experience. It is rare to come across individuals with all these combined skills in this day and age.
Marius Maritz
Managing Director, Pinstripe Cherry Limited