After a very successful event hosted by one of our clients', charity fundraising operator Classic Tours, to launch their new Music and Film theme for their flagship cycling event Nightrider, the event made it in to the Mail online, and we're pleased to include their Press Release below:                   
The Stars Shone At Nightrider™ Red Carpet Launch Party
Check out the excitement of Nightrider™ & watch the video: http://youtu.be/xzkUfkA6zq4
The stars came out last night for the Nightrider™ 2015 Launch Party at the prestigious 5-Star Grange St Paul's Hotel, next to aptly named Knightrider Street.  A host of well-known faces including Kat Shoob, Imogen Thomas, Harvey and Stephanie Nala along with VIPs, the press,  industry experts and over 50 charities attended the event which showcased the annual London charity night ride that raises £2 million each year.
During the evening an exciting new film and music theme was unveiled for Nightrider™ 2015.  The action-packed 100km cycle route – which already takes in over 50 of London's iconic landmarks – will feature locations including 221b Baker Street (Sherlock Holmes),  Abbey Road (The Beatles), The Globe Pub in Borough Market and Bedale Street (Bridget Jones's Diary), 22 Heddon Street (David Bowie) and Berwick Street (Oasis).   During the ride there will be a music and movie quiz. Plus there will prizes for the best film and music themed fancy dress costume and #SelfieStar story that captures the event.
Film, music and cycling also set the theme for the Launch Party. Guests enjoyed cinema-themed treats while entertainment was provided by Greenfield & Conder and Serena Soya.  Trixter offered an interactive cycling experience on their state of the art exercise bikes and massages from Capital Physio proved popular.
The Launch Party also celebrated £90 million raised for hundreds of charities by Classic Tours, originator of worldwide charity challenges and organiser of Nightrider™.  Now in its sixth year, the annual Nightrider™ challenge has raised £6 million of this amount.  Classic Tours has £100 million within its sights and Nightrider™ will help reach this incredible goal.
Chairman, Sir Erich Reich said: "There was much excitement at the Launch Party about next year's event.  Nightrider is a fantastic way to see the sights of London in a different light whilst helping to raise a huge amount for charity.  London is an unrivalled creative hub for the arts and the 2015 ride has the added appeal a film and music twist to our already unique ride". 
While the city sleeps, Nightrider™ will see some 4500 cyclists ride through London raising more than £2 million in one night for hundreds of charities. Past Nightriders include HRH Princess Eugenie, Downton Abbey actor Jim Carter, adventurer Ben Fogle and new Game of Thrones actor Enzo Cilenti.
Entrants pay a registration fee of £39 and then either raise a minimum sponsorship target of £175* approx. for one of the Nightrider™ partner charities (*exact amount set by each charity) or pay £99 and raise as much sponsorship as possible for their favourite charity.
For more information visit www.nightrider.org.uk

–ENDS–
Press Enquiries
For further information, case studies, spokespeople, footage and photography contact:
Amanda Powlesland, Senior Manager – Classic Tours
Tel 020 7619 0066 / Email – amanda@classictours.co.uk 
Editor's Notes
Classic Tours originated the concept of overseas charity challenges in 1992. Since then it has inspired over 50,000 people to raise £90 million after costs. Its flagship event is Nightrider™ the annual 100km night ride through London. Through its work, Classic Tours has made a difference to hundreds of UK charities and the lives and millions of people in need. Chairman, Sir Erich Reich, was knighted for services to charity in 2010. In 2014 he was recognised as the 'Most Committed Individual to the Sector' by the Institute of Fundraising and nominated for the Daily Mirror Pride of Britain Awards.
Visit: www.classictours.co.uk and www.nightrider.org.uk
Find Us On
https://twitter.com/NightriderLdn
www.facebook.com/NightriderLdn
Speaking at the Start-Up in Business event hosted by CBV
 

Award helps Entrepreneur take the next step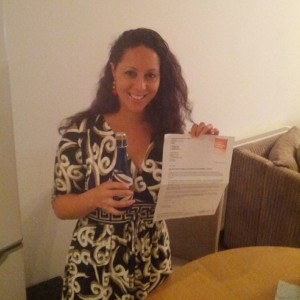 Consultancy Success Stories How Clear helps real businesses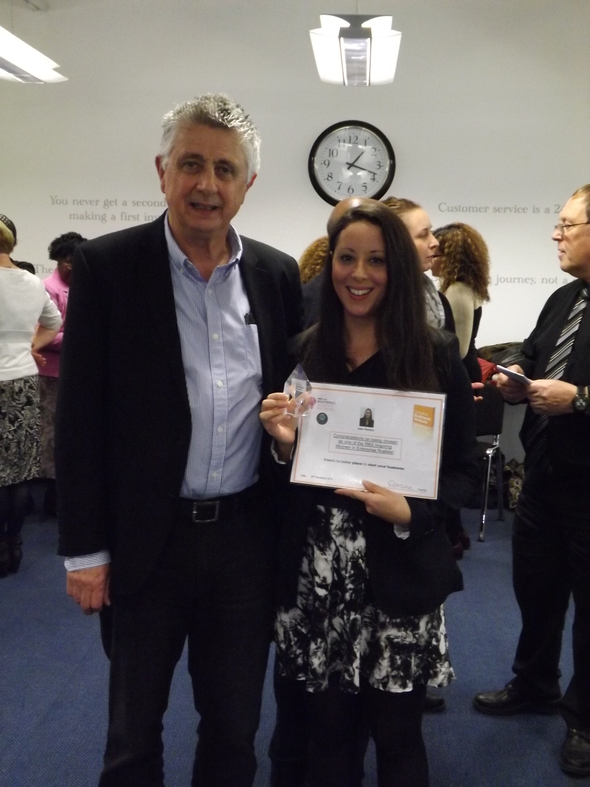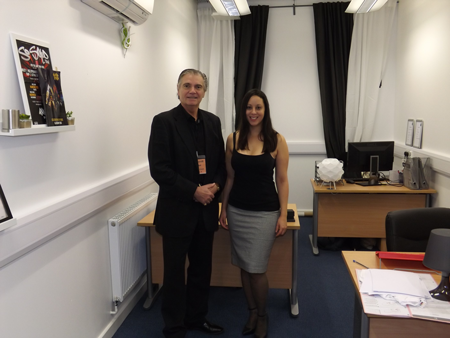 On Thursday 16th Jan Councillor Steve O'Connell visited some of the businesses based at CBV's new facilities, including Jade Green Events. Steve O'Connell is a member of the GLA and  keen supporter of start-up businesses http://www.steveoconnell.org/
Routes 2 Success